Apologia Mark (Answer to Bob)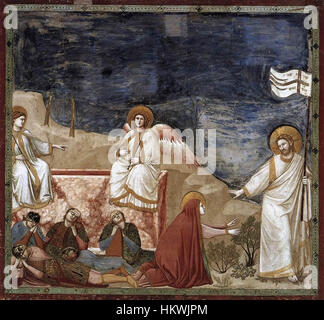 Bob left this on comments last week so I answer:
Bob

said.
..
I thought it would be interesting to look at the evidence for the Resurrection of Jesus from the orthodox/conservative/evangelical Christian stand point, excluding, however, baseless assumptions. I am excluding fundamentalists in this discussion because fundamentalist Christian views are so extreme that it would be hopeless to try and reconcile them with the actual evidence. Some fundamentalists would probably believe that Matthew, Mark, Luke, and John sat down and wrote their gospels within ten minutes of the Ascension.
Hinman:
That;s really a contradiction since conservative evangelicals are fundamentalists.
So, let's start with the first gospel written, as almost all scholars agree: the gospel of Mark. Most scholars believe that it was written sometime between 65-75 AD. So let's accept an earlier date for the writing of this gospel: mid 60's, prior to the destruction of Jerusalem.
Hinman:
That is
wrong
it is outdated. Mark is not the fist
gospel
ever written it's merely the first of the
canonical
four to be written, For example we know Q pre dates Mak. So we know there were Gospel versions before mark. This has now become consensus among modern scholars.
[1]
There a theoretical notion of pre Mark redaction and there are several examples of Gospels that appear to pre date Mark.
The Gospel of the Saviour, too. fits this description. Contrary' to popular opinion, Matthew, Mark, Luke and John were not included m the canon simply because they were the earliest gospels or because they were eyewitness accounts.

Some non canonical gospels are dated roughly to the same period, and the canonical gospels and other early Christian accounts appear to rely on earlier reports.

Thus, as far as the physical evidence is concerned, the canonical gospels do not take precedence over the noncanonical gospels. The fragments of John, Thomas and the Egerton Gospel share the distinction of being the earliest extant pieces of Christian writing known. And although the existing manuscript evidence for Thomas dates to the mid-second century, the scholars who first published the Greek fragments held open the possibility that it was actually composed in the first century, which would put it around the time John was composed,

[2]
"
Jurgen Denker
argues that the Gospel of Peter shares this tradition of OT quotation with the Canonicals but is not dependent upon them.
[11]
Koester
writes, "
John Dominic Crosson
has gone further [than
Denker
]...he argues that this activity results in
the composition of a literary document at a very early date i.e. in the middle of the First century CE"
(Ibid). Said another way, the interpretation of Scripture as the formation of the passion narrative became an independent document, a ur-Gospel, as early as the middle of the first century!"
[3]
Notice that pits the writing of premark redaction mid centiry,almost 20 year earlier than Mark.
Koester believes that the account ends with the empty tomb and has independent sources for the epihanal material.
[4]
1. Who wrote Mark: the gospel itself does not tell us. No clear assignment of authorship is given until Irenaeus in the late second century. Yes, Papias in the early second century mentions that someone told him that John Mark had written a gospel, but Papias does not identify the gospel.
Hinman:
There are two responses to this issue:
(1) The idea that we need to know a specific author is outmoded and passe. Essentially the ,community was the author. This is so not only due to the redaction process which involved more than one author/redactor but since the actual author was really more of a compiler drawing upon the oral tradition of the community. please read my essays "community as Author."
[5]
(2) We can defend Markan
authorship:
Your assertion is patently false. "
No clear assignment of authorship is given until Irenaeus
" wrong, Papias tells us Mark wrote the first gospel, and he is the source from which
Irenaeus got it.
[6]
Papias
cites
John the elder
who was an eye witness to Jesus' ministry. While Papias could be subjected to criticisms, it is still the case tat your statements are false. It's not as though there's a blank space from
Irenaeus all the way back to the Gospel. There is actually a whole network of witnesses.
2. Where was Mark written? We don't know. Most scholars do not believe that Mark was written in Palestine, but let's just say that it was. So the gospel is written 30-35 years after Jesus' death in 30-33 AD. Historians tell us that the average life span of people in the first century was age 45. How many people would still be alive in 65 AD who had been old enough to witness the crucifixion of Jesus? If you were fifteen in the year 30 AD, you would now be fifty in 65 AD, above the average first century life span. And I would bet that even most fundamentalist Christians would believe that the disciples were older than fifteen at the time of the crucifixion. So let's say that the disciples of Jesus were between twenty and thirty years old in 30 AD. That would make them fifty-five to sixty-five years old in 65 AD, if they were still alive! We have no proof that any of the disciples were still alive in 65 AD.
Hinman:
Yes actually we do. Paul was killed in 64. We know he was contemporary with Peter and several others.
First of all you took the lower end. I've seen estimates as 48. not 30. But secondary life expectancy is a misleading concept. It does not mean people were kicking off young,
Discussions about life expectancy often involve how it has improved over time. According to the National Center for Health Statistics, life expectancy for men in 1907 was 45.6 years; by 1957 it rose to 66.4; in 2007 it reached 75.5. Unlike the most recent increase in life expectancy (which was attributable largely to a decline in half of the leading causes of death including heart disease, homicide, and influenza), the increase in life expectancy between 1907 and 2007 was largely due to a decreasing infant mortality rate, which was 9.99 percent in 1907; 2.63 percent in 1957; and 0.68 percent in 2007.
But the inclusion of infant mortality rates in calculating life expectancy creates the mistaken impression that earlier generations died at a young age; Americans were not dying en masse at the age of 46 in 1907. The fact is that the maximum human lifespan a concept often confused with "life expectancy" has remained more or less the same for thousands of years. The idea that our ancestors routinely died young (say, at age 40) has no basis in scientific fact

.

[7]
3. Even if Mark were written in Palestine, 30 years after the death of Jesus, and there were still people alive who witnessed the resurrection, how soon was the gospel put into public circulation? Maybe the author wrote it for just one wealthy benefactor. Maybe he wrote it just for his small group of Christians, none of whom were old enough to remember the crucifixion. Maybe the gospel was not put into public circulation until after 70 AD. If true, the entire city of Jerusalem has been destroyed, most of its inhabitants are dead or carried off. If there had been a tomb of Jesus, who would now be alive to point out where it was. Remember, all this is assuming that the gospel was written in Palestine or at least circulated in Palestine in the 60's or 70's. For all we know, the gospel of Mark was written in Rome and copies of it did not arrive in Palestine until after 100 AD or later! Who would still be alive to say, "Hey, that's not what happened!"?
Hinman:
This argumemt is predicated upon the idea that Mark was the first Gospel. We know ideas of the Gospel were wide spread before the Gospels were written because so many of them echoed by Paul.
| | | |
| --- | --- | --- |
| Parable of Sower | 1 Corinthians 3:6 | Matt. |
| Stumbling Stone | Romans 9: 33 | Jer 8:14/Synoptics |
| Ruling against divorce | 1 cor 7:10 | Mark 10:11 |
| Support for Apostles | 1 Cor 9:14 | Q /Luke 10:7 |
| Institution of Lord's Supper | 1 Cor 11:23-26 | Mark 14 |
| command concerning prophets | 1Cor 14:37 | Synoptic |
| Apocalyptic saying | 1 Thes. 4:15 | 21 |
| Blessing of the Persecuted | Romans 12:14 | Q/Luke 6:27 |
| Not repaying evil with evil | Romans 12:17 and I Thes 5:15 | Mark 12:12-17 |
| Paying Taxes to authorities | Romans 13:7 | Mark 9:42 |
| No Stumbling Block | Romans 14:13 | Mark 9:42 |
| Nothing is unclean | Romans 14:14 | Mark 7:15 |
| Thief in the Night | 1 Thes 5:2 | Q/ Luke 12:39 |
| Peace among yourselves | 1 Thes | Mark 9:50 |
| Have peace with Everyone | Romans 12:18 | Mar 9:50 |
| Do not judge | Romans 13: 10 | Q /Luke 6:37 |
see my full essay on religious a proiri my apikigetics website
http://religiousapriorijesus-bible.blogspot.com/2010/05/gospel-behind-gospels-part-1.html
4. Jesus predicted the destruction of the Temple.




Even if Jesus did prophesy/predict the destruction of the Temple, is this proof that he is God? If someone living in Europe in the mid 1930's had predicted that Europe would be devastated by a second world war, that Germany would lose, and that Germany would be partitioned as punishment for starting the war, would we believe that this person was God? Just because someone predicts something that comes true is not proof that they are divine.
Hinman:
It doesn't have to prove he;s God it pro es he;s messiah, It proves he's of God, Other things indicate his divinity. Yet predicting the destruction of the Temple was a much bigger deal than predicting WWII. Anyone living in Europe in 1935 could have predicted that, The temple was at the center of Judaism. Before it's destruction it was thought Judaism could not exist without the temple.So that was a bigger deal.
5. Was the author of Mark an eyewitness to the Resurrection?




The author of Mark never claims to be an eyewitness. He even writes in the third person. This doesn't necessarily mean that the author was not an eyewitness but to say he was is simply a guess.
Hinman:
Again, another argument predicated upon the idea that was the first ever Gospel. It was not, The argument falls. There were witnesses in all the communities that produced the Gospels. The commuity is the author and it includes witnesses, See above.
Notes
[2]
Charles W. Hendrick, quoted in
Bible Review, (June 2002), 20-31; 46-47
[3]
Helmut Koester,
Ancient Christian Gospels: Their History and Development
, London. Oxford, New York:
Bloomsbury T&T Clark; 2nd prt. edition, 1992,
218
[5] Joseph Hinman, "Community as Author," The religious a priori, webstie, 2012
Part 2
[7]
"Human life spans nearly consistent accords 2000 years."
Live Science
_(
August 21, 2009
)
some one tries to challenge this article on
He uses slaves building pyramids as his example of people dying at 40 but that;s an extremely draining occupation. His arguments are weak.