Atheist Reduction of Knowledge to Science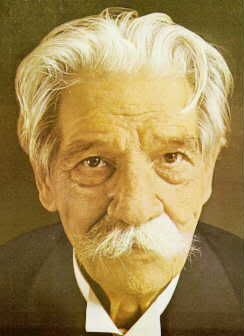 The problem is that among the forces gathered under the rubric "scientism" is a movement that seeks the abolition of humanity, that movement is "transhumanism." In his article Lawler writes of how Wieseltier exposed Scientism as the major force seeking to destroy the arts and humanities and the crucial reasons why we must not allow this to happen. He speaks of transhumanism:
With this hyper technology augmenting a new species and moving beyond the old humanity, what's going to lead them beyond the old sin nature? What's going to assure that we wont wind up with a have-augmentation and Have-not augmentation culture?
He is assuming that all non-affiliated are atheists, which is a mistaken assumption. These guys believe in reason that means none us old fashioned humans who believe in God believe in reason. We stupid old Christians don't trust medicine. If this radical cultural storm waves the flag of destruction of humanity in this way as a badge of commitment to atheist ideology humanity is truly in trouble. The transhmanists are part of the scientistic ideology because they have come to accept the notion that science is the only form of knowledge and all value and truth must be shaped around that.
But that's just circular reasoning because it assumes at the outset that since there is no argument that is deemed acceptable scientifically, there can be no warrant for belief in God. As long as the only form of knowledge is science then the only valid argument is scientific. While there are valid scientifically based arguments for God (see chapters nine and ten) there is no "fact" accepted in science such that "God exists." Therefore, any argument for the existence of God is met with "that's disproved before we start because it's not science." Cutting off other forms of knowledge the gate keepers of scientific acuity merely denounce warrant for belief based upon their own prejudices. Based upon that assumption it is deemed "unscientific" to argue for such a warrant. In fact what I'm saying is that scientists are human and they embody the same prejudices as anyone. That has to be ignored when the only from of knowledge is science because the human factor is not part of the scientific process. Thus belief in God is removed from reality by a series of protocols that amount to nothing more than jumped up ideology.